Faculty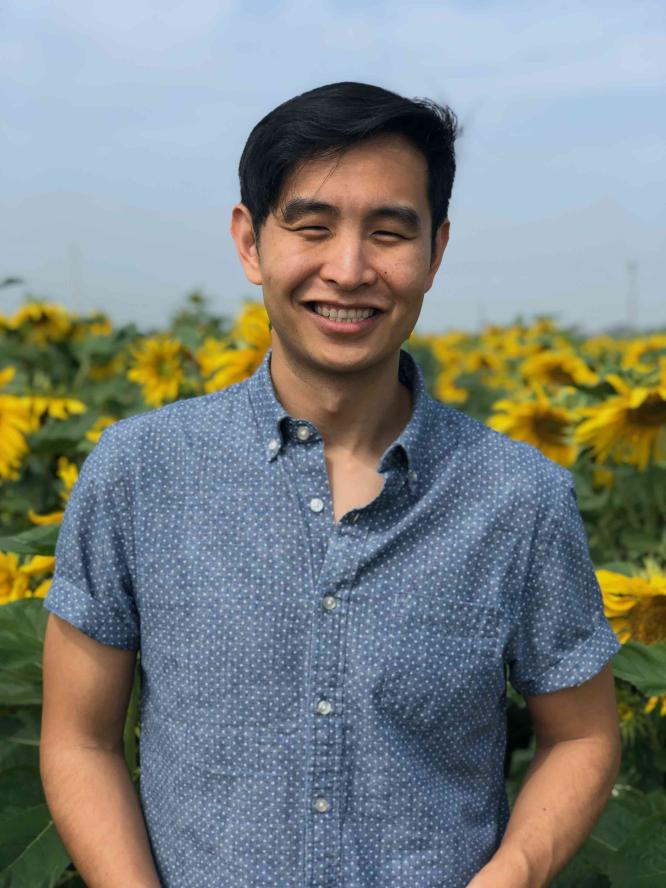 Johes Bater
Johes Bater is currently an assistant professor of Computer Science at Tufts University. Before that, he was a postdoctoral researcher in the Database Group at Duke University, received his Ph.D. in computer science from Northwestern University and completed his B.S. and M.S. in electrical engineering at Stanford University. His research centers on how to balance privacy, security, and utility to build fast, accurate database systems that support privacy-preserving analytics with provable security guarantees. 
Learn More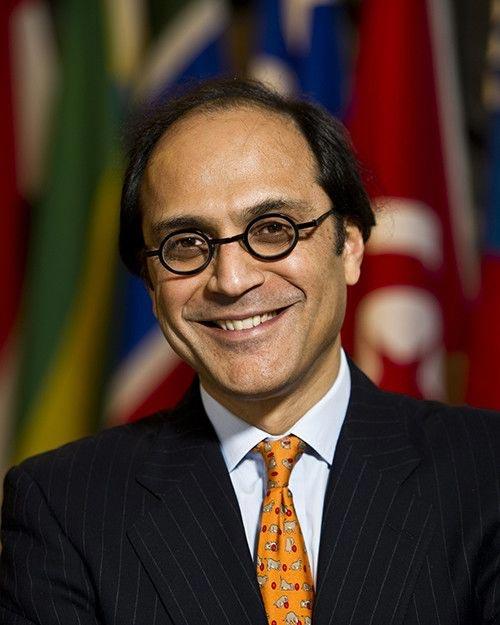 Bhaskar Chakravorti
Bhaskar Chakravorti is the dean of global business at The Fletcher School of Law and Diplomacy at Tufts University and founding executive director of Fletcher's Institute for Business in the Global Context. The Institute's objective is to "connect the world of business with the world." At the Institute, Bhaskar has launched multiple initiatives, e.g. The Digital Planet, Inclusion Inc., The "Turn?" Conference series, among others.
In addition, Bhaskar also serves on the World Economic Forum's Global Future Council on Innovation and Entrepreneurship, is an advisory board member for the UNDP's International Center for the Private Sector in Development based in Istanbul, is a non-resident senior fellow at the Brookings Institution India, and is the Senior Advisor for Digital Inclusion at the MasterCard Center for Inclusive Growth. He is a regular writer and columnist for multiple widely read publications, e.g. Harvard Business Review, Forbes, The Guardian, Indian Express, Huffington Post, and is a former op-ed columnist on Innovation for the Washington Post. He is the author of the widely acclaimed book, "The Slow Pace of Fast Change: Bringing Innovations to Market in a Connected World" (Harvard Business Press).
Learn More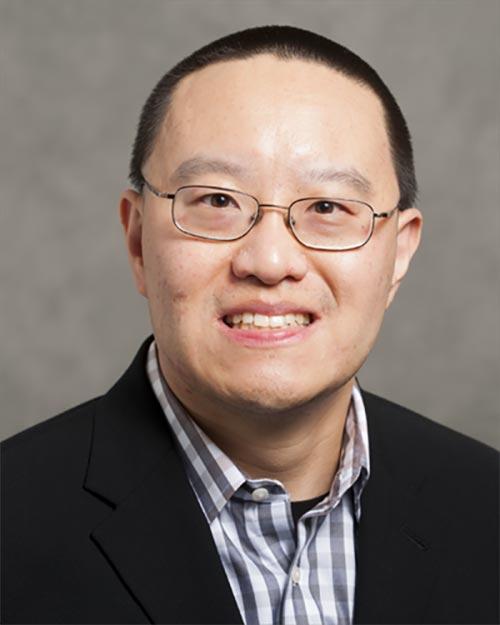 Ming Chow
Ming Chow is an Associate Teaching Professor at the Tufts University Department of Computer Science. His areas of interest are web and mobile security, and Computer Science education. Ming has spoken at numerous organizations and conferences including the HTCIA, OWASP, InfoSec World, Design Automation Conference (DAC), DEF CON, Intel, SOURCE, HOPE, BSides, and ACM SIGCSE.
He has served as a mentor to a BSides Las Vegas Proving Ground track speaker since 2014, a track focused on helping new speakers in the information security and hacker communities acclimate to public speaking. Ming was named the 2016 Henry and Madeline Fischer Award recipient at Tufts, awarded annually to a faculty member of the School of Engineering judged by graduating seniors of the School of Engineering to be "Engineering's Teacher of the Year." He was named the 2017 Lerman-Neubauer Prize for Outstanding Teaching and Advising recipient at Tufts, awarded annually to a faculty member who has had a profound intellectual impact on his or her students, both inside and outside the classroom.
Learn More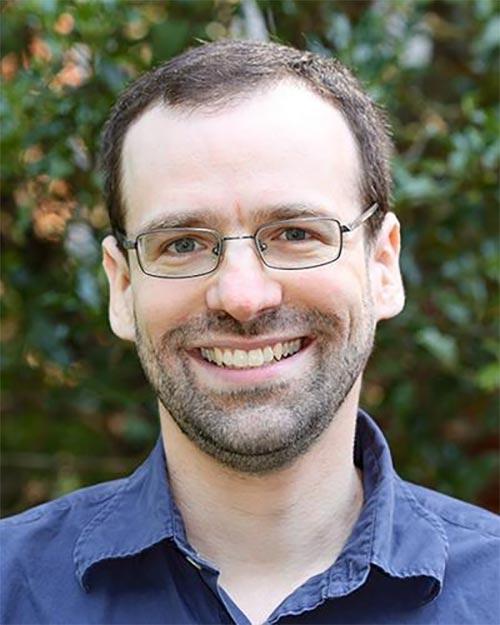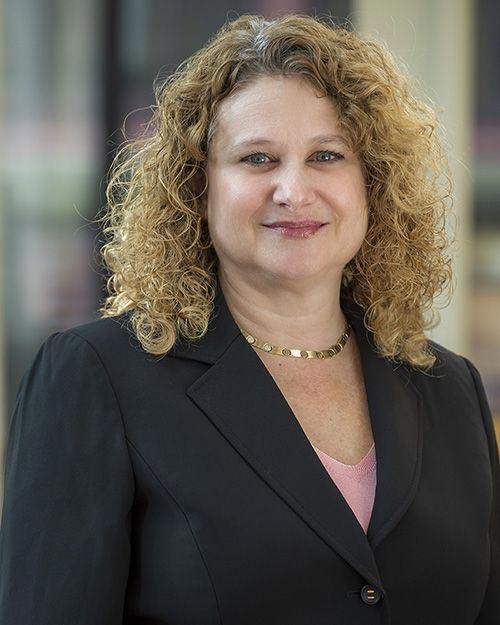 Carolyn Gideon
Carolyn F. Gideon is an assistant professor of international communication and technology policy. She is also director of the Hitachi Center for Technology and International Affairs. Gideon's research focus is policy, access, and industry structure issues of information and communication technology. She has been a fellow at the Belfer Center for Science and International Affairs and at the Center for Business and Government at Harvard Kennedy School, and a research affiliate with the MIT Program on Internet and Telecoms Convergence. Past experience includes assistant vice president of Parker/Hunter Incorporated, manager of Manville Personal Injury Settlement Trust, and consultant with Strategic Planning Associates (now Mercer Management Consulting). She is a member of the International Telecommunication Society, International Communications Association, Society for Benefit Cost Analysis, and president-elect of the Transportation and Public Utility Group of the American Economic Association.
Learn More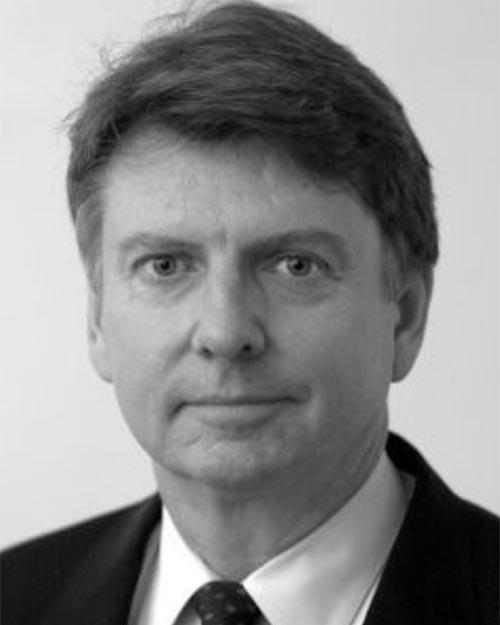 Michael Glennon
Michael J. Glennon is Professor of International Law. Prior to going into teaching, he was Legal Counsel to the Senate Foreign Relations Committee (1977-1980). He has since been a Fulbright Distinguished Professor of International and Constitutional Law, Vytautus Magnus University School of Law, Kaunas, Lithuania (1998); a Fellow at the Woodrow Wilson International Center for Scholars in Washington D.C. (2001-2002); Thomas Hawkins Johnson Visiting Scholar at the United States Military Academy, West Point (2005); Director of Studies at the Hague Academy of International Law (2006); and professeur invité at the University of Paris II (Panthéon-Assas) from 2006 to 2012.
Professor Glennon has served as a consultant to various congressional committees, the U.S. State Department, and the International Atomic Energy Agency. He is a member of the American Law Institute, the Council on Foreign Relations, and the Board of Editors of the American Journal of International Law. Professor Glennon is the author of numerous articles on constitutional and international law as well as several books. He has testified before the International Court of Justice and congressional committees.
Learn More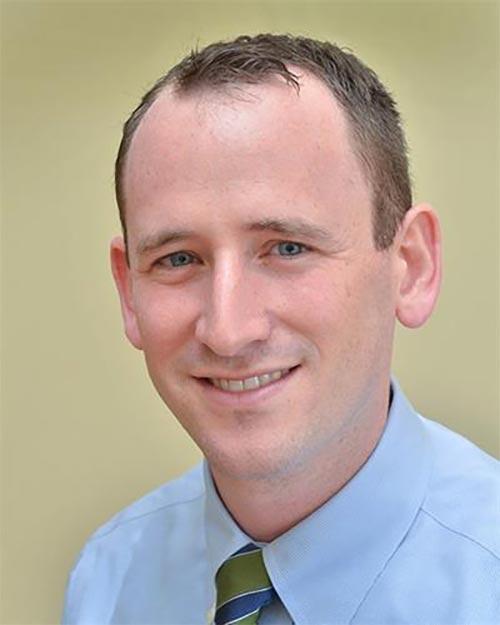 Eitan Hersh
Eitan Hersh is associate professor of political science at Tufts University. His research focuses on US elections, voting rights, and civic participation. Hersh is the author of Politics is for Power (Scribner, 2020), Hacking the Electorate (Cambridge UP 2015), as well as many scholarly articles. Hersh earned his PhD from Harvard in 2011 and served as assistant professor of political science at Yale University from 2011-2017. His public writings have appeared in venues such as the New York Times, USA Today, The Atlantic, POLITICO, and the Boston Globe. Hersh regularly testifies in voting rights court cases and has testified to the US Senate Committee on the Judiciary about the role of data analytics in political campaigns.
In addition to work on elections and civic engagement, Hersh has written on topics ranging from antisemitism and the political consequences of terrorist attacks to politicization in health care delivery and the opioid crisis. His next book is about the civic role of business leaders.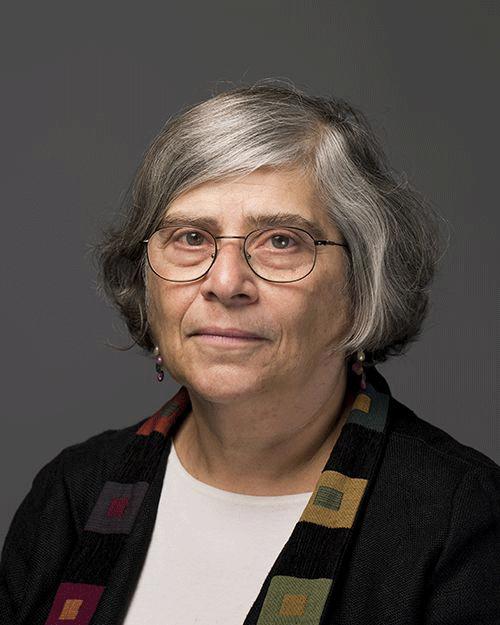 Susan Landau
Susan Landau is Bridge Professor in Cyber Security and Policy at the Fletcher School of Law and Diplomacy and the School of Engineering, Department of Computer Science, Tufts University and Senior Fellow at the Fletcher School Center for International Law and Governance.
Landau is the author of People Count: Contact-Tracing Apps and Public Health (MIT Press, 2021) ,  Listening In: Cybersecurity in an Insecure Age (Yale University Press); Surveillance or Security? The Risks Posed by New Wiretapping Technologies (MIT Press) and co-author, with Whitfield Diffie, of Privacy on the Line: The Politics of Wiretapping and Encryption (MIT Press).
Landau has testified before Congress and the Privacy and Civil Liberties Oversight Board, written for the Washington Post, Science, and Scientific American, and frequently appears on NPR and BBC. Landau has been a senior staff Privacy Analyst at Google, a Distinguished Engineer at Sun Microsystems, and a faculty member at Worcester Polytechnic Institute, the University of Massachusetts Amherst, and Wesleyan University. She received the 2008 Women of Vision Social Impact Award, was a 2010-2011 fellow of the Radcliffe Institute for Advanced Study, was a 2012 Guggenheim fellow, was inducted into the Cybersecurity Hall of Fame in 2015 and into the Information System Security Association Hall of Fame in 2018. She is also a fellow of the American Association for the Advancement of Science and the Association for Computing Machinery. Selected Works:
Learn More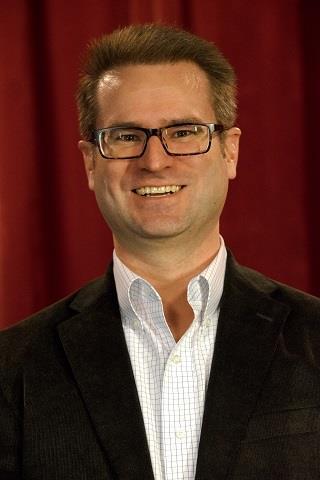 Dave Lillethun
Dave Lillethun is Co-Director of the Cybersecurity and Public Policy MS Program and an Assistant Teaching Professor of Computer Science at Tufts University. He enjoys teaching in the areas of programming, operating systems, networking, and distributed systems and has additional interests in computer science education, cybersecurity, and computing and society. Lillethun has worked with both undergraduate and graduate students on projects in distributed systems for live stream analysis as well as security topics related to this and to the Internet of Things (IoT). He received his BS in Computer Science from Northwestern University and his MS and PhD from Georgia Tech, and his prior work experience includes teaching at Georgia Tech and Seattle University.
Learn More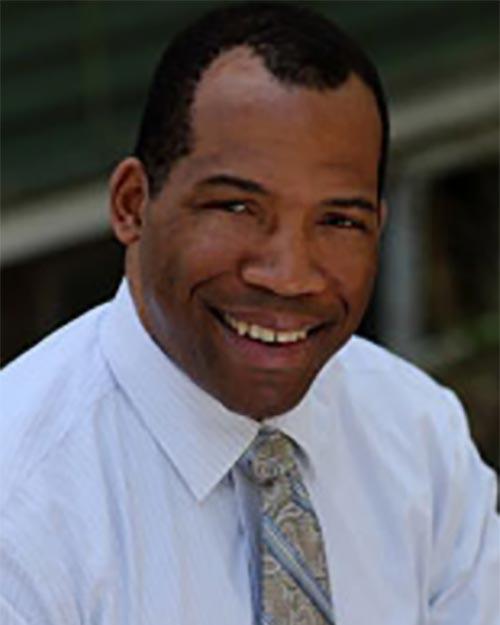 Jeffrey Taliaferro
Jeffrey (Jeff) W. Taliaferro is professor of political science at Tufts University. His research and teaching focus on security studies, international relations theory, international history and politics, the grand strategies of the great powers, United States foreign policy, intelligence, cybersecurity and policy. He earned a bachelor's degree in history and political science from Duke University and a Ph.D. in government from Harvard University.
Professor Taliaferro's most recent book is of Defending Frenemies: Alliance Politics and Nonproliferation in US Foreign Policy (Oxford University Press, 2019). He is also the author of Balancing Risks: Great Power Intervention in the Periphery (Cornell University Press, 2004), which won the American Political Science Association's Robert L. Jervis and Paul W. Schroeder Award for the Best Book in International History and Politics. Professor Taliaferro is the co-author, with Norrin M. Ripsman and Steven E. Lobell, of Neoclassical Realist Theory of International Politics (Oxford University Press, 2016). He is also co-editor, along with Steven E. Lobell and Norrin P. Ripsman, of Neoclassical Realism, the State, and Foreign Policy (Cambridge University Press, 2009) and of The Challenge of Grand Strategy: The Great Powers and the Broken Balance between the World Wars (Cambridge University Press, 2012). His articles have appeared in the journals International Security, Security Studies, International Studies Review, and Political Psychology. He has also contributed chapters to several edited volumes.

Professor Taliaferro has served on the editorial board of The Review of International Studies (2010-2016), the Director of the CIA's Historical Review Board (2008-2018), and the Steering Committee for Decadal Survey for Social and Behavioral Sciences for Application to National Security at the National Academy of Sciences (2017-2019). He currently serves on the editorial boards of Security Studies and International Studies Review and the advisory broad for H-Diplo/International Security Studies Forum.
Learn More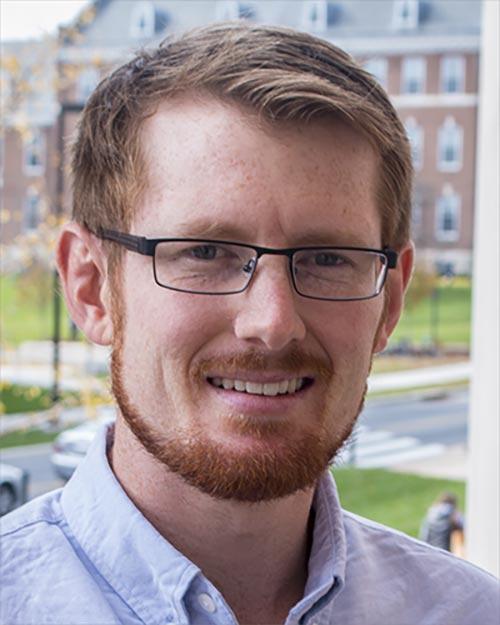 Daniel Votipka
Daniel Votipka is an Assistant Professor in the Department of Computer Science at Tufts University. His research focuses on understanding and affecting security behaviors in practice. Most recently, his work has focused on tasks performed by security professionals, such as vulnerability discovery, network defense, and malware analysis. Recent papers include: Understanding security mistakes developers make: Qualitative analysis from Build It, Break It, Fix It – USENIX Security 2020; Does Being Verified Make You More Credible? The Effect of Account Verification on Tweet Credibility – CHI 2019; The Battle for New York: A Case Study of Applied Digital Threat Modeling at the Enterprise Level – USENIX Security 2018.
He received a doctorate in Computer Science from the University of Maryland, College Park and a Master's of Information Technology, Security, and Management from Carnegie Mellon University. Daniel is a recipient of the Symposium on Usable Privacy and Security's John Karat Student Research Award. Prior to beginning his doctorate, he served in the U.S. Air Force as a Cyberspace Operations Officer detailed to the National Security Agency.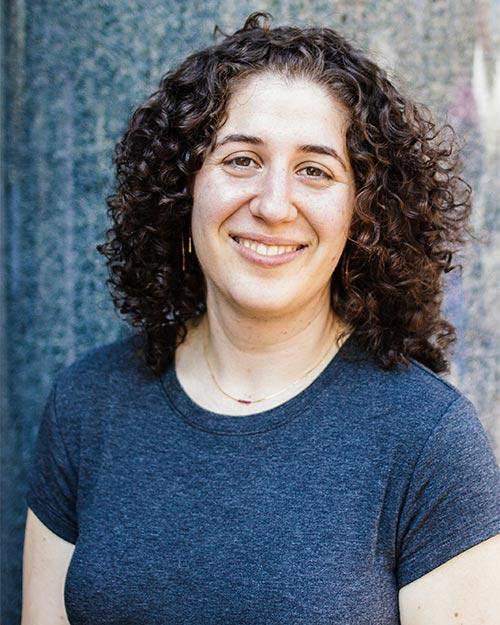 Josephine Wolff
Josephine Wolff is Co-Director of the Cybersecurity & Public Policy MS program and Associate Professor of Cybersecurity Policy. She has been at The Fletcher School at Tufts University since 2019. Her research interests include liability for cybersecurity incidents, international Internet governance, cyber-insurance, cybersecurity workforce development, and the economics of information security. Her first book "You'll See This Message When It Is Too Late: The Legal and Economic Aftermath of Cybersecurity Breaches" was published by MIT Press in 2018. Her second book "Cyberinsurance Policy: Rethinking Risk in an Age of Ransomware, Computer Fraud, Data Breaches, and Cyberattacks" will be published by MIT Press in 2022. Her writing on cybersecurity has also appeared in Slate, The New York Times, The Washington Post, The Atlantic, and Wired. Prior to joining Fletcher, she was an assistant professor of public policy at the Rochester Institute of Technology and a fellow at the New America Cybersecurity Initiative and Harvard's Berkman Klein Center for Internet & Society.
Learn More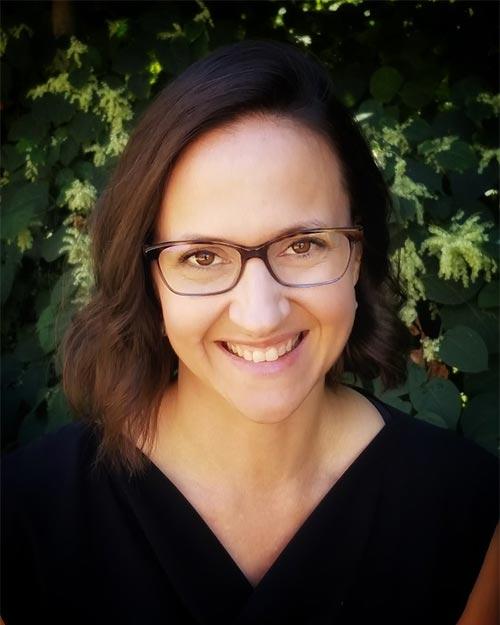 Amanda Current, PhD Candidate
Lieutenant Colonel Amanda Current is a PhD candidate at the Fletcher School of Law and Diplomacy at Tufts University and an active-duty Army Strategic Intelligence Officer. She is pursuing a PhD under the Army's Advanced Strategic Planning and Policy PhD Fellowship program. Amanda spent the first ten years of her Army career as a Blackhawk helicopter pilot and served three combat tours in Iraq and Afghanistan. Prior to arriving at Fletcher, she spent four years at U.S. Cyber Command where she held positions at multiple echelons of the organization, culminating as the Commander's senior representative to a key partner in the U.S. intelligence community. 
Amanda is in her dissertation sabbatical year in Washington, D.C. where she is conducting field research to evaluate the relationship between theory, strategy, and policy related to U.S. approaches to cyberspace since the creation of U.S. Cyber Command in 2010. She is a fellow at the Belfer Center for Science and International Affairs at the Harvard Kennedy School and teaches a graduate seminar in cyber policy and strategy at The Fletcher School. Her research interests, derived from her practical experience as an intelligence officer in the national security enterprise, include cyber security and U.S. statecraft, grand strategy, policymaking, and the theory-practice gap.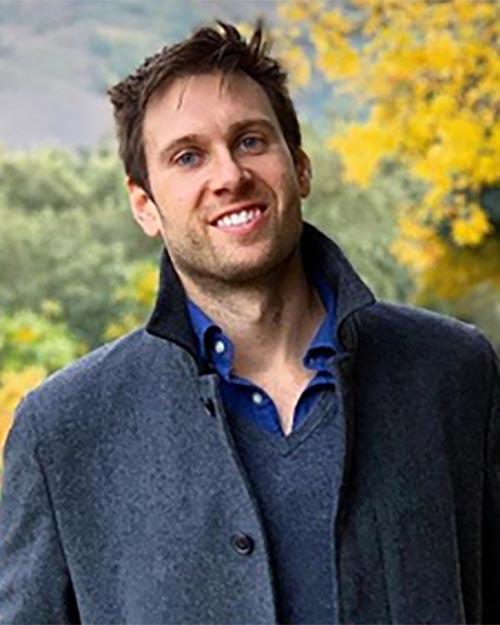 Justin Canfil
Justin Key Canfil is a postdoctoral fellow with the Cyber Security and Policy Program. His research examines the law and politics of emerging technologies, with special focus on foreign policy and cyber conflict. 
Justin's current book project asks why some militarily impactful technologies are considered more legally problematic than others, and uses historical, experimental, and computational methods to explain how states manage these emergent controversies in times of rapid change. The project leverages an original dataset to shed light on the past, present, and future of cyber norms.
In addition to his role at Tufts, he is concurrently affiliated with the Harvard-Columbia China and the World Program and the Harvard Belfer Center's International Security Program, and was previously a fellow with the Belfer Center's Cyber Project. He received a PhD in Political Science from Columbia University.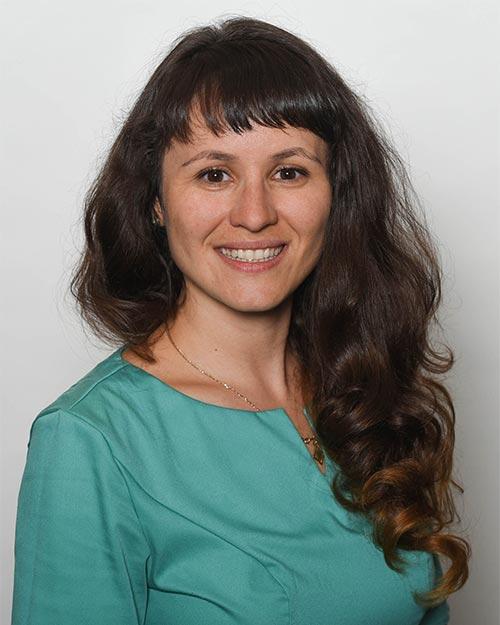 Nadiya Kostyuk
Nadiya Kostyuk is an Assistant Professor at the School of Public Policy at Georgia Institute of Technology.  Her research focuses on security studies, modern warfare, cyber conflict, cyber institutions and capability, Russian and Eurasian politics. Methodological areas of interest include network analysis, mathematical and computational modeling, and text analysis.
Dr. Kostyuk's research has been published (or is forthcoming) in the Journal of Peace Research, Journal of Conflict Resolution, Journal of Global Security Studies, Journal of Strategic Security, Institute of Electrical and Electronics Engineers (IEEE), Cyber Defense Review, and several edited volumes and general-audience publications. Nadiya is a co-organizer (with Christopher Whyte) of the Digital Issues Discussion Group.  She received degrees from University of Michigan (PhD), New York University (MSc), City University of New York John Jay College (B.A.), and Kyiv National Linguistic University (B.A.).  She is currently a fellow at  EastWest Institute of Global Cooperation in Cyberspace Initiative.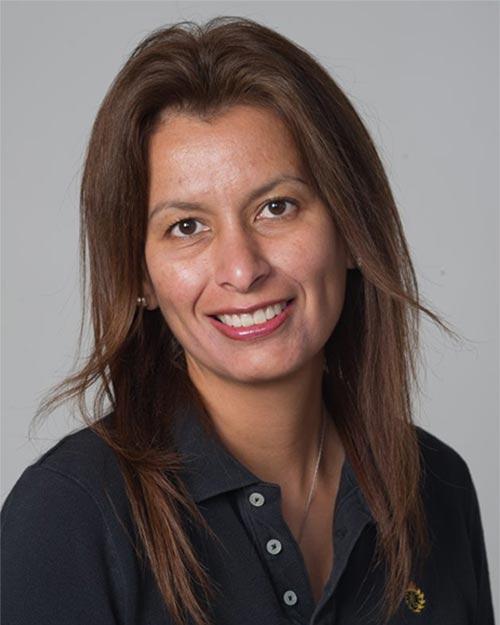 Patricia Adriana Vargas Leon
Patricia was a Post-Doc at the Fletcher School of Law and Diplomacy and a Visiting Fellow in the Information Society Project (ISP) at Yale Law School. Her research focuses on the legal and policy frameworks for privacy protections on the use of metadata. Before coming to Fletcher, she also conducted research about the legal, policy, and technical aspects surrounding extreme forms of control over the Internet infrastructure and the Internet protocol, such as the "Internet kill switch."
Additionally, Patricia has explored the consequences of applying current international legal agreements, such as the sea law, over the cyberspace, and jurisprudential attempts to control the Domain Name System (DNS). She has spoken in numerous conferences, such as the International Studies Association (ISA), the Research Conference on Communications, Information, and Internet (TPRC), the Global Internet Governance Academic Network (GIGANET), Internet Law Works-in-Progress, and the United Nations Internet Governance Forum (IGF). Patricia was also a fellow in the European Summer School on Internet Governance and the South School on Internet Governance and was selected as a Google Policy Fellow to conduct network neutrality research in Argentina.
Patricia holds a Ph.D. in Information Science and Technology and an M.S. from the School of Information Studies at Syracuse University and a law degree from the Pontifical Catholic University of Peru. Before her Ph.D., she practiced law for seven years and worked as a consultant for the Division of Ocean Affairs of the Law of the Sea (DOALOS) from the United Nations.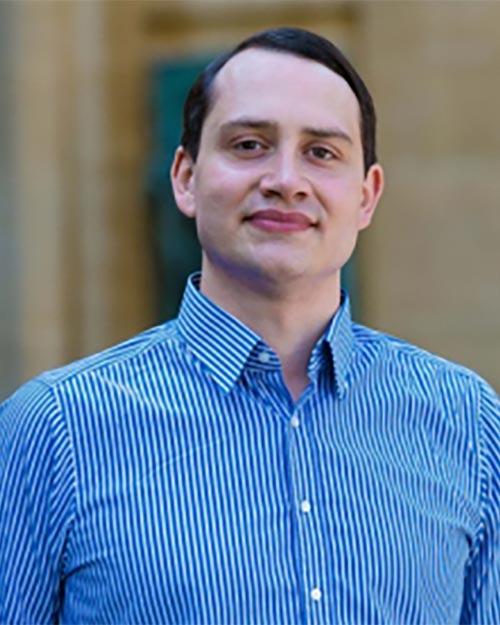 Laurin Weissinger
Laurin B. Weissinger is a Lecturer at the Fletcher School, Tufts University, teaching GMAP's Cyber World class. He is also affiliated with the Department of Computer Science, Tufts University. He is also the Cybersecurity Fellow of the Cyber Initiative at Yale Law School and a Visiting Fellow at the Information Society Project at Yale Law School, and a Fellow with the Technology Foundry.s
Laurin studies and teaches cybersecurity from a holistic socio-technological perspective and utilizes multidisciplinary methods to explore the technical, social, and political aspects of cybersecurity in practice, as well as global cyber governance. His research focuses on the problem of trust assurance in cyber security, (cyber) security threats more generally, cooperation in international and organizational cybersecurity, risk analysis, security policy, as well as cybercrime and anti-abuse. Additionally, Laurin has international cybersecurity policy experience and serves as a Vice-Chair for the Second Security, Stability, and Resiliency Review for ICANN, the International Corporation for Assigned Names and Numbers. Laurin's research and policy work are informed by his over sixteen years working in IT as a systems administrator and architect in the healthcare industry, as well as in technology consulting.
Laurin received his DPhil (PhD) from University of Oxford, where he conducted an in-depth study of trust assurance in cybersecurity. Additionally, Laurin holds an MSc from Oxford, an MPhil from the University of Cambridge, and a BA from University of Birmingham. Laurin is a Certified Information Systems Security Professional (CISSP).